SCALE YOUR CREATIVE POTENTIAL
Create, automate, innovate, and turn your creative needs into successful marketing with Craftsman Studio.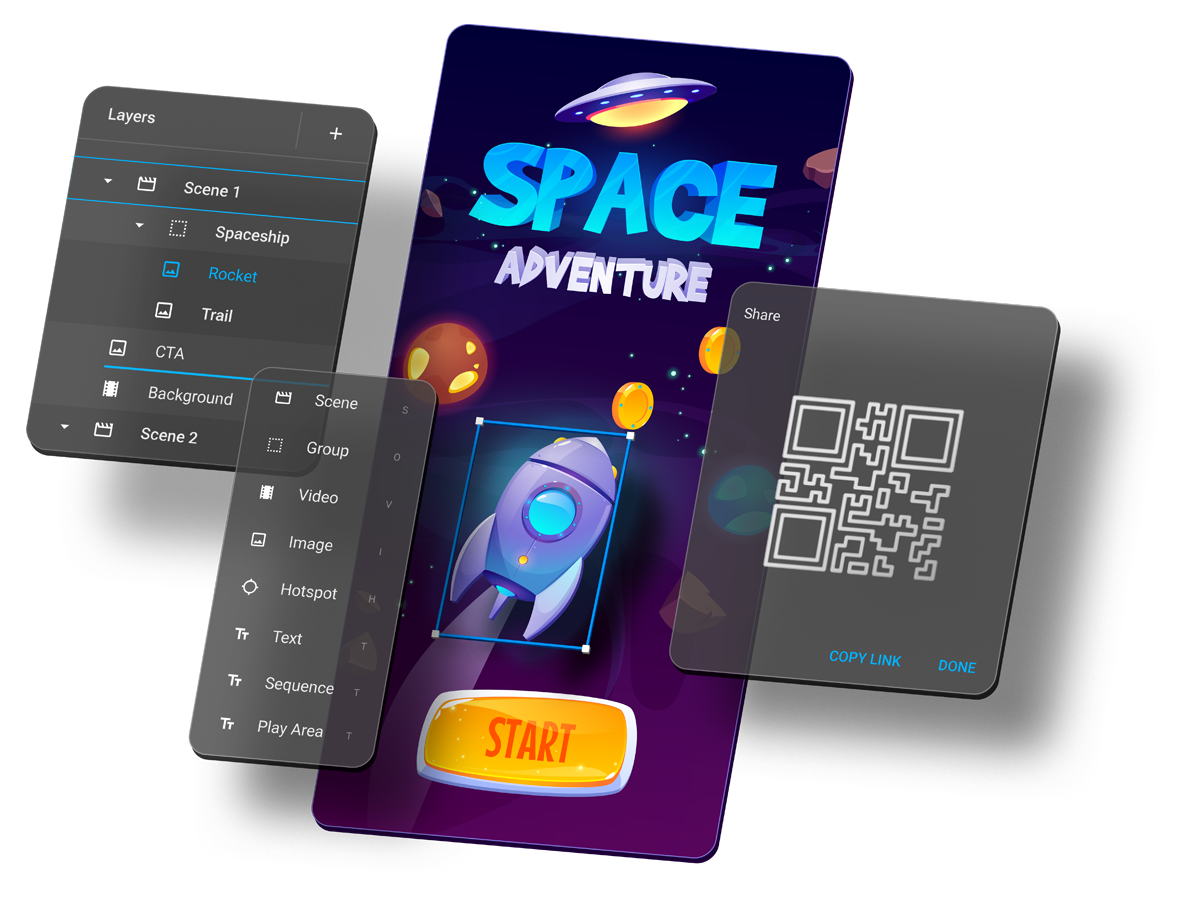 HOW ARE YOU DRIVING
PERFORMANCE IN DIGITAL?
FINDING THE RIGHT AD =
HUNDREDS OF VARIANTS
As marketers, we're always looking for that golden creative–and the key to success is to test, iterate, and test again. With expensive formats like video and playable ads, it can be hard to find the scale you need to drive results.
SPEND TIME & MONEY
WHERE IT MATTERS
We enable advertisers to maximize efficiency with market-leading technology, automation, and performant creative services. Instantly scale creative production and focus on the key growth drivers for your business.
CRAFTSMAN STUDIO
A creative technology platform that empowers marketers and creative teams to produce high-quality ads at scale. Get quick, code-free playable ad creation and launch campaigns in no time with automated cross-channel production.
CRAFTSMAN SERVICES
Our Creative Services teams are creative, mobile, and social experts with wide-ranging experience ready to help you achieve your creative goals. From strategy to storytelling to creative production, we can find a solution that's right for you.
"CRAFTSMAN+ goes the extra mile to concept and deliver creative assets that help us to meet our strategic goals and deliver positive ROAS on our acquisition campaigns."
"The team at CRAFTSMAN+ is top-notch and the results speak for themselves. They are a pleasure to work within continue to exceed our expectations. We look forward to future projects as we continue to optimize our creative."
"Partnering with CRAFTSMAN+ on our Google Play Instant apps helped drive over a 50% increase in play store visits and install volume."